| | |
| --- | --- |
| farrier1 mobile | Available in english soon! |
Your portable office
Less paperwork
more time for family, friends, forging
The mobile version of farrier1 takes over your paper and office work. You can now enter your customers' data right on the spot, instead of taking it down on paper by hand and then transferring it again to your standalone PC after returning home or to your office.


From 11 € / month plus 19 % VAT
From 11 $ | 9 GBP / month
---
---
You can enter a new client directly by clicking on <<Customer>>. There you can enter the main contact. Likewise, you can assign the client a corresponding price level. Tip: If you enter a valid email address of the customer, you can send him the bill from your mobile device via email! Take care to enter a valid email address.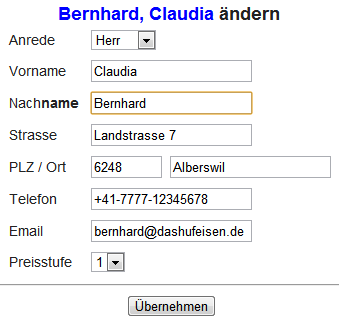 The client's horses are displayed. If the next fitting appointment has expired, it is indicated by a red color.
Back to top
By clicking on <<horse>> you can enter a new horse below the respective button <<New Horse>>. You may then select the specified fitting rhythm. Select a default of "1 week" to "annually". Thus the fitting dates will then automatically appear in this rhythm in your diary. Additionally, the next fitting date is displayed in the command window.
The whole month at a glance
If you would like to arrange a new appointment with your clients, please click on the <<appointment>>-box. As a result the current calendar month with the up-to-date existing appointments will be displayed and the present day is highlighted in a light blue. The assignment of the other days of the month is done by using a
color scheme
:
If there are no appointments during the day it will be displayed in white,
with a few appointments the color changes to green and
switches to yellow when there a still time slots available
which finally turns to red, which means that the day is fully booked.
---
Back to top
Invoices you can
• print directly
(e.g. via the iPad AirPrint) or
• send them by mail - done!
Define your own Service- and Article catalogue here. Enter your prices with up to 5 price level, depending on the customer.
farrier1
's mobile version also provides your invoices with a serial number which then are both transferred into the synchronized full version. Thus you can easily check your complete invoice inputs without any gaps.
You can put more than one horse on an invoice
and then assign all the products (from your inventory) or services (labor) you spent.
---
Would you like to now acknowledge the receipt of cash, goods or services, your mobile version quickly enables you to make a consecutive numbering with <<Checkout>>. For this you first click on the <<Checkout>> box. Enter <<title, subject,>> into the box, a term which is especially concise for you, for example an invoice number or the name of a horse.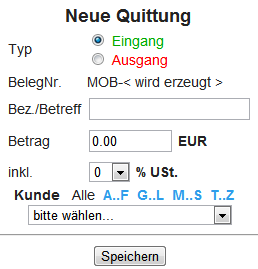 The cash position is always visible.
Back to top
In order to transfer data to the mobile version, you only need mobile online access. If you work as a team, you can view entries of your employees directly. The data is protected with a user-name and password from unauthorized access.
The functions of the mobile version refer to the important functions of
farrier1
's PC-/Laptop-Version.
In order to ensure the consistency of the settings of your horseshoe software, you need to synchronize the mobile version (on your iPad, iPhone or Android mobile device) with the pc-/laptop-Version.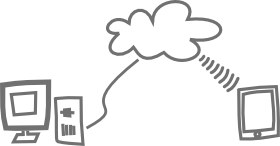 © 2011/12 EkwoTECH, dasHufeisen, derStall